Quark Speed
If you have ever transferred Bitcoins around to exchanges or other wallets you will find that it takes a little time. Around 6+ minutes to be exact. That is a long time in the business world, no one likes to wait.
Quark again leads in this area of speedy confirmation times bringing its average time near 30-40 seconds per transaction. Below is a simple chart that compares the confirmation times taken from Bitinfocharts. Note the average times fluctuate and are not exact.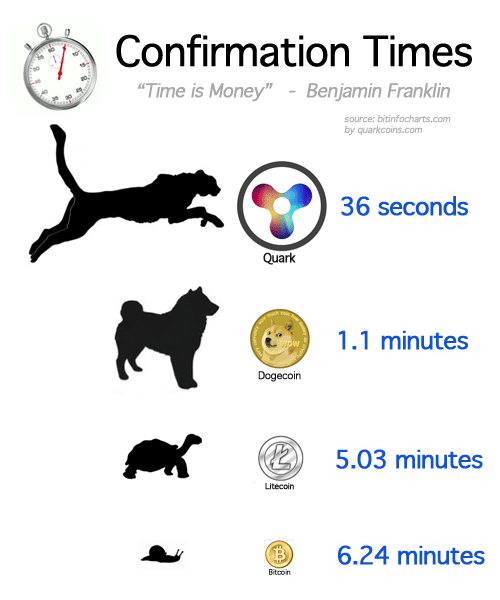 Quark Home
Buy Quark
Quark vs. Bitcoin
Quark Wallet
Quark Clones
Mining in the Cloud
Quarkcoin Distribution
Wallet Security
Quark Price Widget
Crypto Coin Families
What do you think?